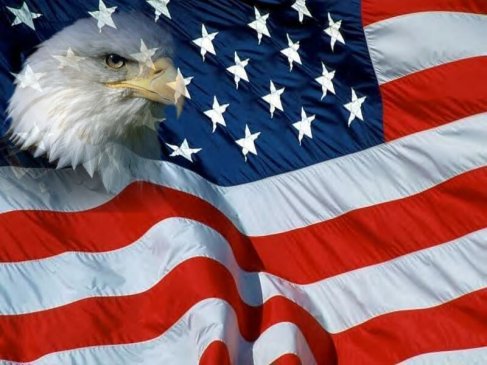 1 And God said unto Jacob, Arise, go up to Bethel, and dwell there: and make there an altar unto God, that appeared unto thee when thou fleddest from the face of Esau thy brother. 2 Then Jacob said unto his household, and to all that were with him, Put away the strange gods that are among you, and be clean, and change your garments: 3 And let us arise, and go up to Bethel; and I will make there an altar unto God, who answered me in the day of my distress, and was with me in the way which I went. 4 And they gave unto Jacob all the strange gods which were in their hand, and all their earrings which were in their ears; and Jacob hid them under the oak which was by Shechem. 5 And they journeyed: and the terror of God was upon the cities that were round about them, and they did not pursue after the sons of Jacob.

Gen 35:1-5 (KJV)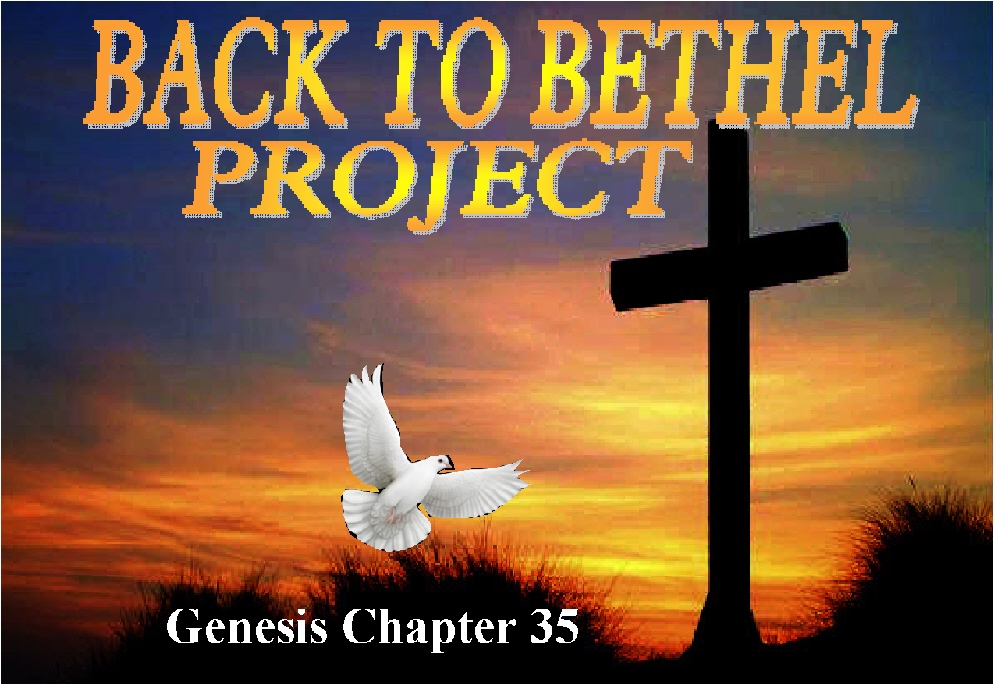 God has called Jacob "Back To Bethel" back to The House of God.

Do you remember when you met God?

Do you remember that moment when Jesus Christ became your Savior?

Do you remember how you felt when Jesus saved you?

Do you remember the thrill of those early days of serving God, when everything connected with God: the church, the Bible, worship, prayer, witnessing, etc., thrilled you beyond words?

How many of you would be honest with yourself and God today to say I am a long way from there right now?

It had been 20 years since his Bethel experience and Jacob had gotten far away from the Lord. He had gotten mixed up in idolatry. He had grown cold toward God; and now God is calling him home!

I believe many Christians today are right where Jacob was when God called Him back home.

The thrill of serving God has been overshadowed by an increased involvement in worldly ideas and principals.

Bible study time has been replaced with other obligations.

The prayer life of many, if they pray at all, lacks power and commitment.

Involvement in the church is not as dedicated as it once was.

Many today have been desensitized to the immorality that plagues our nation today. We have accepted more than God allows us to accept as normal.

I believe that the "Back To Bethel Project" is relevant to the Christian today. I believe that God is calling out to those who will return Him in worship and praise and commitment.

God desires our worship and praise! He wants us to grow in knowledge and wisdom. He wants our prayer life to be powerful and productive.  He wants our stand to be sure and true! He wants our witness to others to be meaningful.

He wants His people to come back to Bethel where the blessing first began!

Free CD Offer!

Send Request To

roadsministry@gmail.com

Include Your Name and

Mailing Address

Free - Postage Paid

Use The Links Below To Hear All 5 Messages In This Series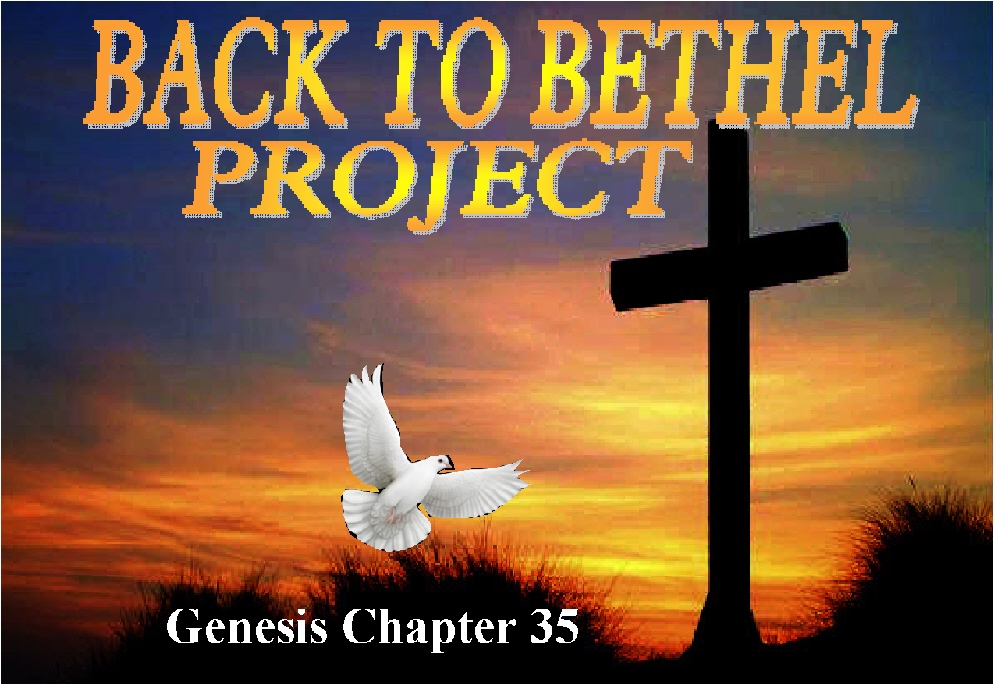 A lot of things happen that we don't understand. Many things we feel should happen never come to pass. And often times we find ourselves dealing with things we never saw coming.

Life is filled with uncertainty. No one can say what tomorrow will bring. Now we have plans for tomorrow, things we have every intention of doing, but even those things are subject to change. Because we don't know what is going to happen tomorrow, we don't even know what this afternoon has in store for us because we are not there yet.

All of the things that we don't understand Jesus understands them perfectly.

He knows why those things we thought should have happened never do.

Those things that we never saw coming, He saw them coming and many times tried to warn us but we missed it somewhere.

With all the uncertainty life brings there is one thing we can be certain of and His Name is Jesus.

And as for tomorrow we don't know, but Jesus does. And He has done everything He can through His Word to prepare us for the uncertainties in life.

In September 1620 a ship named the Mayflower set sail, 65 days later in December 1620 it landed at Plymouth.

102 pilgrims were aboard that year, due to starvation, disease and cold weather 56 died.

In 1621 46 pilgrims and 91 Indians  met to give thanks for a bountiful harvest and for the preservation of their lives.

They had every reason to be depressed and discouraged, but they were thankful anyhow!

The book of Habakkuk was written against a backdrop of apostasy, judgment and unbelievable hardship. It was written during a time when Jehoiakim the king of Judah led the people back into idolatry and away from the Lord.  As a result, God is preparing to judge the nation. Habakkuk is having trouble understanding why God would use a heathen nation like Babylon to punish His people.  He cannot understand why God doesn't just purge their sins and draw them back to Himself and to righteousness.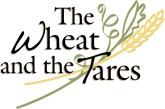 In Matthew chapter 13 Jesus teaches on 7 different parables. Jesus speaks about God's plan of salvation, the work of the devil, the fickle nature of the human heart, and the greatness of the kingdom of heaven.

After Jesus had finished the first 4 parables, the disciples came to Him and ask Him a question. They said, "Dec;are unto us the parable of the tares of the feild"

Why did they choose this one over all the others? The Bible does not say for sure, but my guess is this parable had some element in it that troubled these 12 men.

So lets look at this parable using Jesus' own explanation of it and let's see if we can understand why this parable of all the others Jesus taught that day caught the attention of the disciples.

"Are You Wheat Or A Tare?"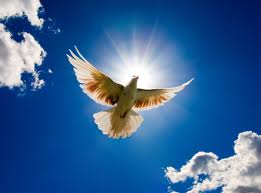 A man wanted a new car.  He saves for it, buys it, has it delivered to his home.  Then he has it parked in his driveway, washes it, waxes it, shows it off to his friends, even sits in it all afternoon long.

But, he doesn't know how to start it, so he has to push it wherever it goes.  That is a silly sounding story, but that's how many Christians run their spiritual lives.  They know they are saved, sealed and indwelled by the Holy Spirit, but they have never quiet gotten the hang of, or understood being Spirit-filled.

O they have faith, but they end up pushing it around instead of allowing it to carry them through life.  For these people, Christianity is a constant battle, everyday a struggle.

If you and I are going to experience the fullness of the Christian life, then we must learn how to be filled with the Holy Spirit. It isn't enough just to be saved. 

"Be Filled With The Spirit"

All Of These Messages Are Available On CD

For A Free Postage Paid Copy E-Mail Me With The Title Of The Message

Feel Free To Pass Them Along To Friends And Family Make Copies If You Choose.

They Are Free Because Jesus Has Already Paid For Them!